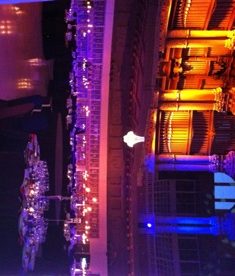 Our Spanish client, CONTRSEŇA PRODUCCIONS required six type 1A chandeliers for a major dinner event at the Museu Nacional d'Art de Catalunya (MNAC) in Barcelona. In addition our client required 68 silver 800 mm high candlebras.
We were able to undertake this work successfully directly from our Spanish based branch
The Museu Nacional d'Art de Catalunya lies in the centre of Barcelona. This building is centuries old and is used for luxury events at special times. Our Spanish branch is highly experienced in these matters.
Our Spanish branch at Alfaz del Pi has its own storage facilities and transport organization. We carry out delivery, installation and removal throughout Spain, Portugal and the South of France.