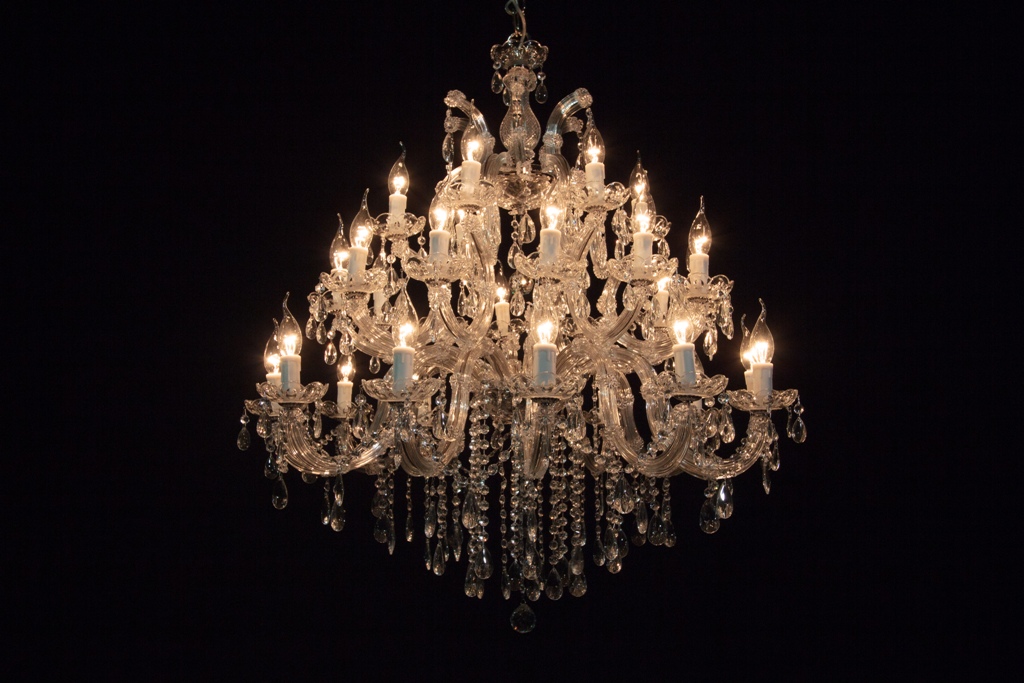 The palaces of Louis XV, King of France, Maria Theresa, Empress of Austria and Elisabeth Petrovna, Tsarina of Russia, are just a couple of examples of spaces in which the Maria Theresa chandeliers create a majestically appearance. The chandelier was a natural application of crystal and in the mid-18th century the manufacturer conquered Europe with this type of crystal chandelier. As symbols of artistic appreciation, good taste, wealth and nobility the had the same prestigious appearance as jewels.
The ateliers which manufactured this chandelier were ordered by palaces, salons and other luxurious interiors from all over the world. Wherever the Maria Theresa Chandelier was mounted, it formed an integral part of the decorative, architectural design and much more than just a special, unique way to light a room. The chandelier could easily be adapted to any architectural style. A large number of the most distinguished buildings and interiors in the world wouldn't exude that same wealth without their chandeliers.
Maria Theresa Chandeliers were increasingly further developed, in spite of the economic crisis which took place after the First World War. Nowadays, the Maria Theresa Chandeliers are a harmonious combination of old glass making-techniques and modern technology.
It is easy to rent a Maria Theresa Chandelier Type-MT30. This type of chandelier is suitable for decoration or lighting of a tent, gala, dinner, wedding or fashion show. The chandelier is fitted with chain, safety and colored harp closure. Standard crystal is used for this type of lamp. This crystal is less sparkling than crystal which is used for an Empire chandelier. The large crystals, however, create an atmospheric experience.
Below you will find the technical specifications of Type-MT30:

Specifications
Color: Clear / Chrome
Height: 1.00mtr
Dimention: 1.00mtr
Weight: 20kg
Light points: 30 x 25w
Transport: worldwide delivery
Can be combined with our structures or chandelier trees
Ask for an enquiry
We prefer to work with professionals
Be as specific as possible if you want to receive a quote. Date of the event, place / postal code of the event venue and your company details.
We will treat all data confidentially.