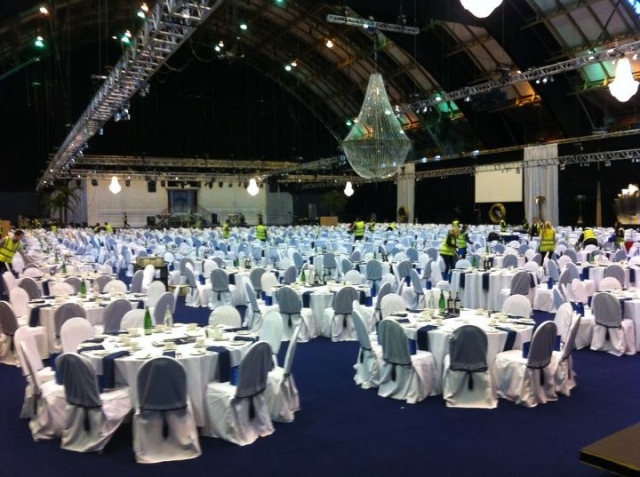 For the Co-operative Organisation with its headquarters in Manchester, England, we transported our 6-metre high chandelier to enhance a charity fundraising gala. The gala was took place at the Manchester Central Convention Centre with a theme of "Dinner at the Captain's table". The climax of the evening was a performance by Will Young and £ 400,000 was raised for charity. We believe that our scintillating chandelier enlightened the whole event.
"Kroonluchterverhuur.nl" arranged transport of the largest (mobile) chandelier in Europe, and provided our own crew. Our technicians installed the huge chandelier and mounted it on a specially built computer-controlled motorized support in what was once the former Central Railway Station of Manchester-a regal city of the North of England.
This chandelier is suitable for locations where 11metres of free working height is available. Would you like more information about this exclusive chandelier? Please contact us.