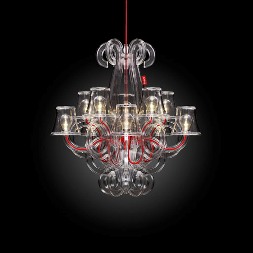 This lightweight chandelier weighing 6kg is new in our assortment and suitable for use outdoors. It is completely waterproof and can be used during events where poor weather has to be allowed for. The chandelier is made of artificial materials and is equipped with 10 LED lights.
With a height of 0.68metres and a diameter of 0.62metres, this eye catcher is the perfect enhancement for outdoor events. The atmospheric chandelier is also ideally suited for hanging in a tree.
Through the effective use of materials, this chandelier can withstand rainstorms without problem or danger.
Would you like more information about this chandelier? Would you like to receive a quotation? Please let us know. If you would like to contact us by phone, we are available on +3124-6779322.