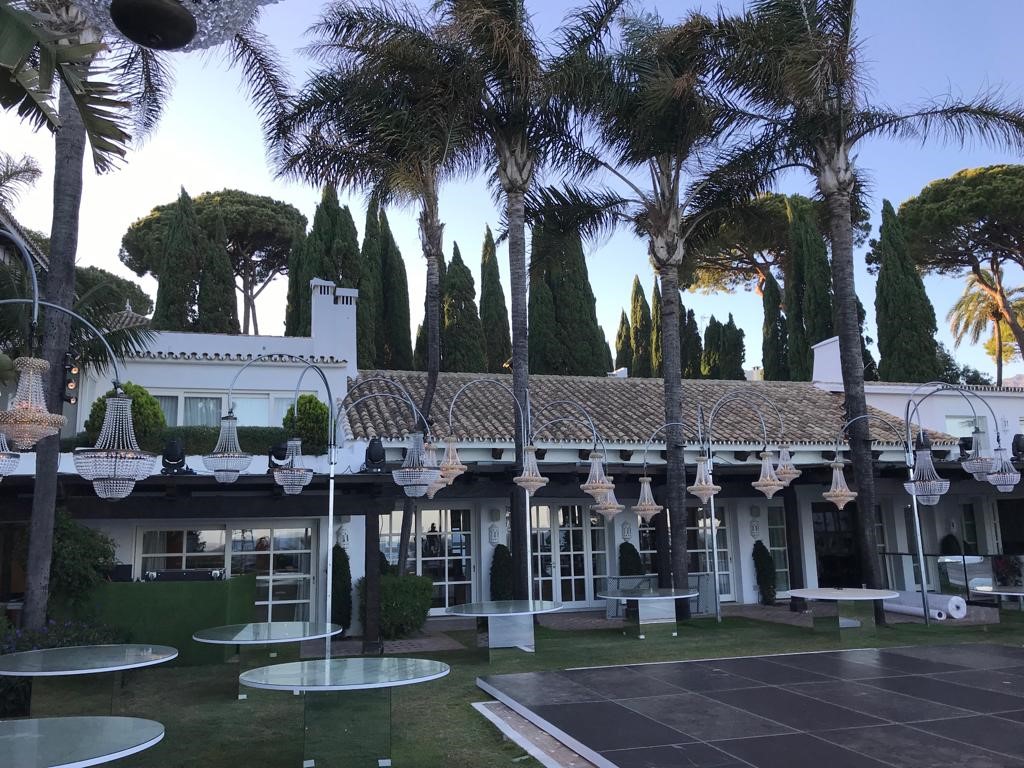 The 2023 wedding and event trends.
We look ahead to the wedding and event season 2023. Great tips to make your party unforgettable. Tips to boost your party in class.
We have been a trendsetter in luxury applications for weddings and events for many years. Our chandeliers are among the best. Our exclusive lamps ensure that a wedding or event rises in class and gains glamour. In our portfolio you can find beautiful designs using our atmosphere determiners. Also take a look at the Elton John Winter Ball for which we supplied the chandeliers. or to the Raisa Gorbatchev gala. For the amfaR gala we provided atmosphere during the Cannes film week.
The trend for 2023 is that weddings and events take place more outdoors. Bridal couples choose to get married in their own country or in a sunny place such as Italy, France, Spain and Portugal. The pandemic makes an event outside safer. If distance measures still apply, these measures are easier outside than inside.
The real wedding and event Trends for 2021
There are various options for organizing an outdoor wedding or event. We think our Chandelier Trees are the trend of 2023. Wedding and event planners ask a lot for this item. The chandelier tree can be set up on any flat surface. With this construction you can go in all directions. It is possible to provide the tree with 1 chandelier or with 3 or 5 chandeliers. If you take the tree with 1 arm, it is nice to put several pieces next to each other and a dinner table under the chandeliers.
It is also nice to put chandelier trees between the tables.
Depending on the design, we install a Vienna style chandelier or an Empire style chandelier.
Need information right now? Send a WhatsApp message