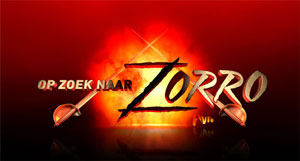 The Dutch broadcaster AVRO presents the talent spotting musical shows. In 2011 there were the televised shows LOOKING FOR ZORRO and LOOKING FOR MARY POPPINS.
Thirty identical type MT00 chandeliers were supplied for the LOOKING FOR ZORRO programme included in the décor was a type-3 chandelier.
Kroonluchterverhuur also supplied 24 chandeliers for the televised series of programmes LOOKING FOR MARY POPPINS.