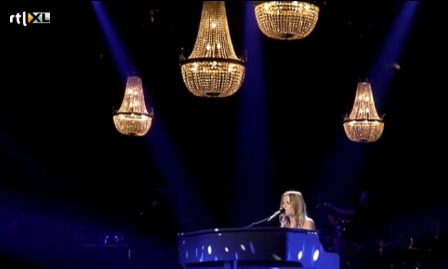 'The Voice of Holland' is the longest running talent show on Dutch television. In this successful programme, candidates are assigned to established artists who coach them.
Kroonluchters.nl supplied six identical chandeliers (type 1B) for the live show on the seventh of January 2012. These magnificent chandeliers, each one 1.10 meters high, gave an intimate enhancement to the performing artists.
Would you like to hire one of these famous chandeliers? Please contact us or fill in your details in the form on the right.