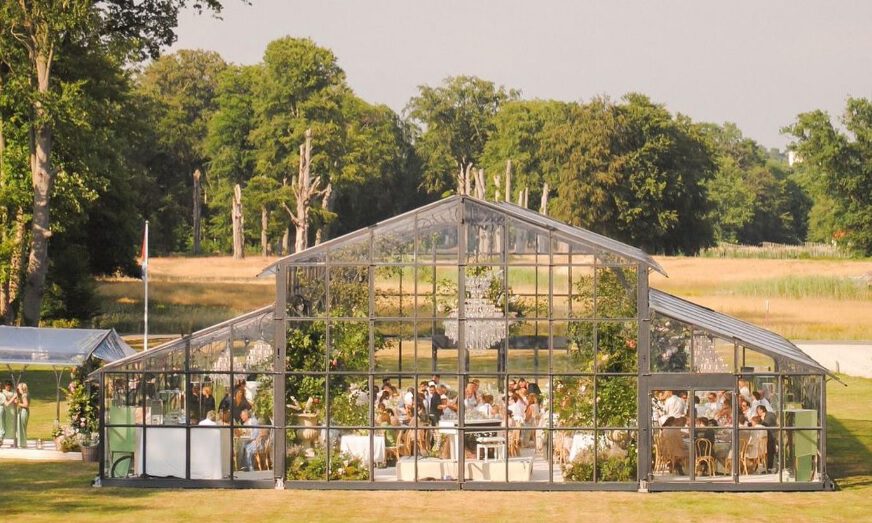 We always get excited when we get invited to elevate events with our chandeliers, but a luxury wedding just brings that extra sparkle of magic and makes our hearts beat a little faster. So when we had the opportunity to be a part of this ultra luxury wedding, we immediately said yes! As a result, it was a wedding of world-class status for which there were truly no limits. One of the factors that made this wedding of world-class status was the addition of luxurious chandeliers. It increased the feeling of luxury, the atmosphere and class of the event by adding a piece of timeless beauty.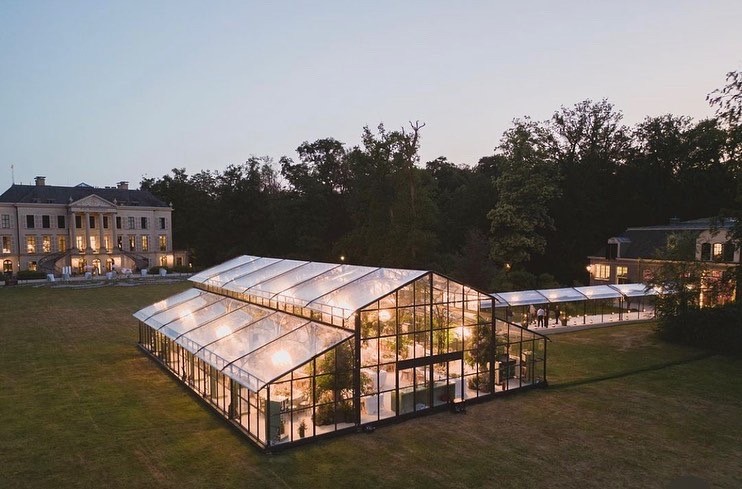 This wedding took place at PBI Orangerie and stood in the beautiful landscape. It was an incredible location where we installed a total of 18 sparkling chandeliers. As a result, seen in the pictures, the orangerie was beautifully lit up throughout the entire event. It is an incredible example as to how chandeliers can elevate your event and create a truly magic atmosphere.
Our client for this event was House of Luce. They plan, design and produce bespoke weddings all around the world and are a highly valued client. This type of client demands suppliers who can meet the high requirements. Luckily, House of Luce knew we were the perfect company for the job. Consequently, we can now celebrate our succesful collaboration in this blog post!