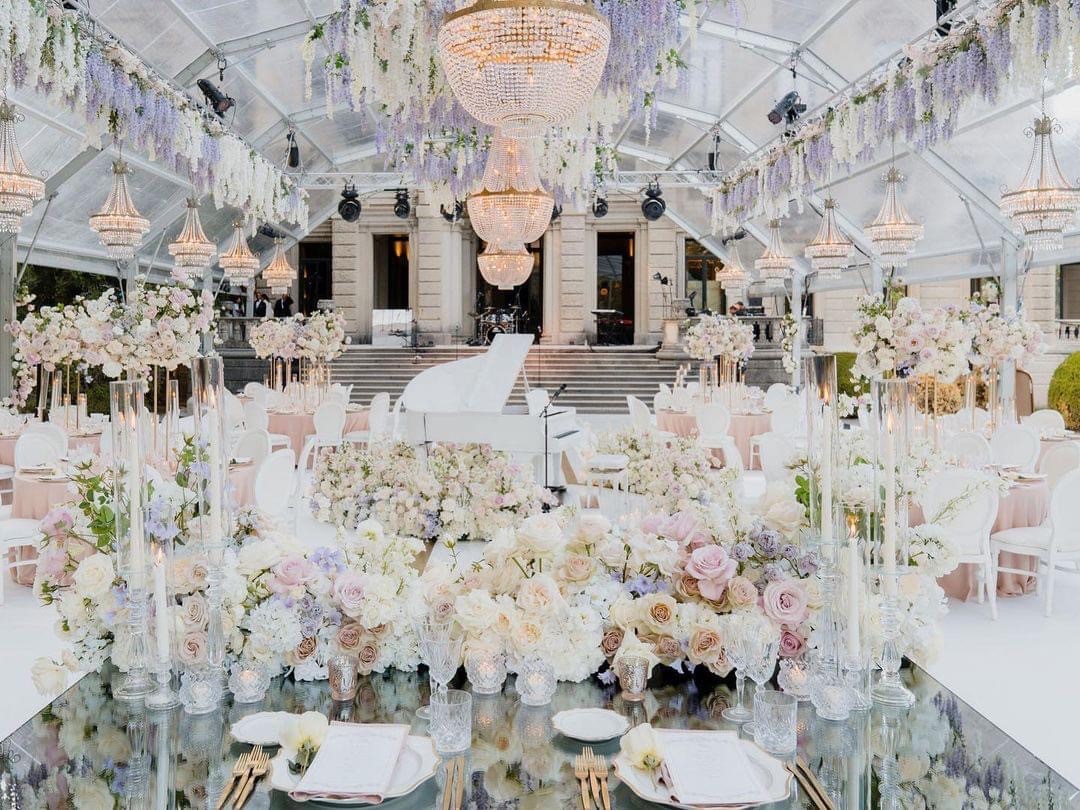 As we approach the end of this year, it's natural to reflect on the past. But today we would like to switch that perspective and instead set our sights on your 2024 event!
For anyone who is planning an event in the upcoming year, meticulous preparation is the key to success. We encourage you to start your preparations early and in this post, we'll inspire you to think ahead, explore upcoming trends and unleash the full potential of your 2024 event.
As a chandelier rental company, we're privileged to have a constant source of elegance and sophistication at our disposal. Chandeliers have been a timeless symbol of glamour, class and enduring beauty for centuries. They are THE statement piece that never falls out of fashion!
Let this story serve as inspiration and motivation as you get started on planning your events for the coming year! Whether you are orchestrating weddings, parties, dinners, galas, corporate gatherings, photoshoots or commercials, we are just as excited as you are. And if you find yourself captivated by the idea of a beautiful crystal chandelier at your event, we stand ready to help you achieve the event of your dreams!
Welcome 2024 with a touch of timeless glamour. Contact us to elevate your event and make it truly unforgettable!