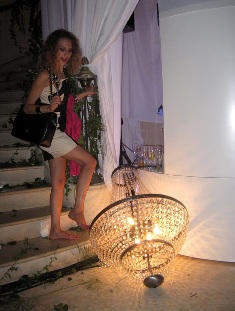 We provided 14 chandeliers for the Fashion-label DSquared2 for their presentation of the 2012 Autumn Collection held at the exclusive Ritz Hotel in Paris.
For this exclusive party we supplied 2 type-3 chandeliers, 8 type-1A chandeliers and 4 type-1B chandeliers. We also arranged the transport, installation and removal.
If you would you like more information, or are interested in renting these chandeliers for your designer presentation or fashion week please contact us. If you would like one of our other chandeliers, please see the overview.