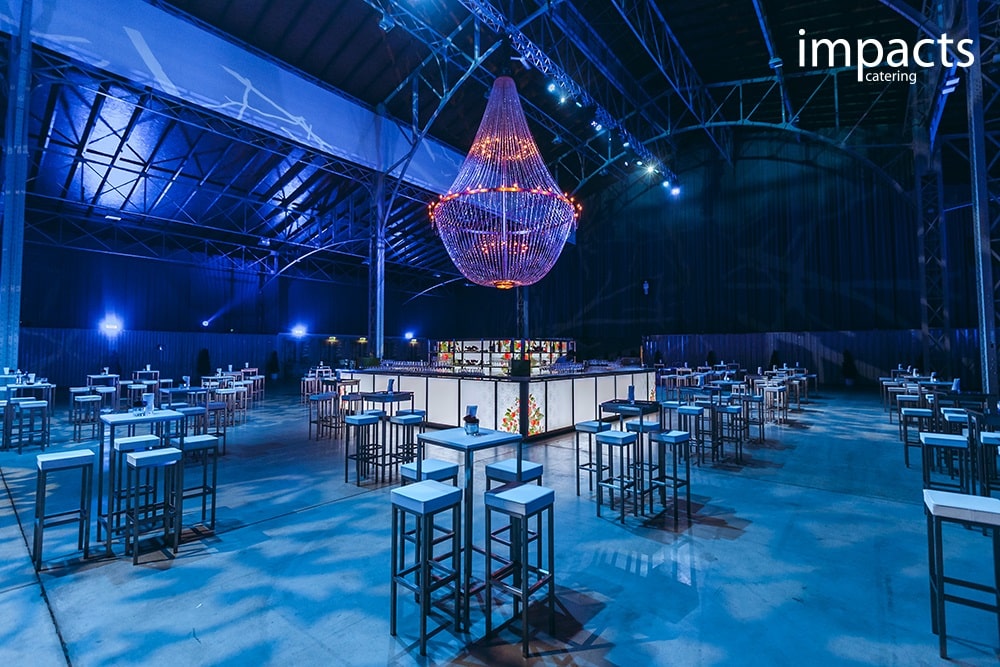 Styling ECR Gala. For the annual European Congress of Radiology gala in Vienna we supplied a large number of chandeliers. We styled the Marx Halle with our enormous Type-6 chandeliers of 6 meters in height. Spread throughout the hall we hung up our Type-2A. During this event our chandelier experts teamed up with the Austrian technicians.
Last year we were in Vienna for a 3 days Indian wedding.
Client: Impacts Catering solutions
Venue: Marx Halle
Technical company: Habegger
Pictures: Philipp Lipiarski / Impacts
review Impacts Catering solutions: You and your technical team were amazing. The chandeliers made the difference for this gala. They were fantastic.