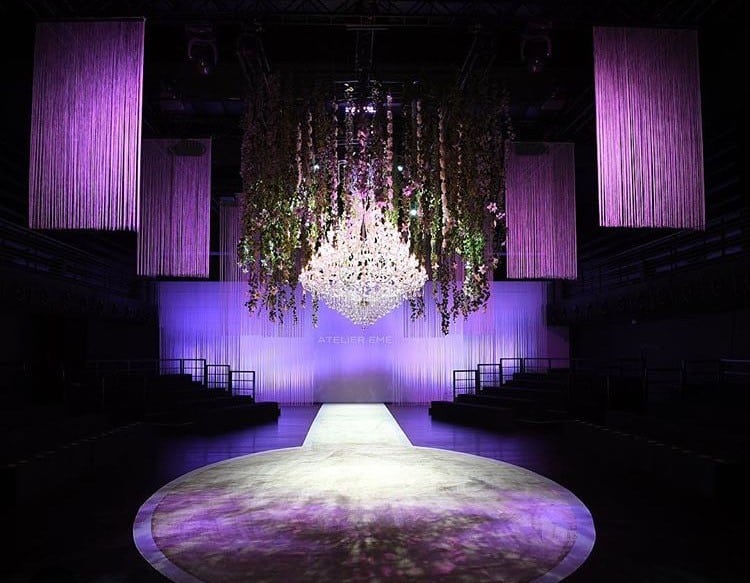 5 inspiring situations in which chandeliers cannot be missed
While setting up an event, the plan starts with location, lights, sound and music. Next comes the design. All of them are important parts to make an event successful. We had a look at the European event market and came up with the 5 inspiring tips below.
1. Fashion show.
In this atmospheric image we kept in mind sensational eye catcher. 1 very big chandelier, placed centrally above the catwalk. Decorated with fresh flowers. In this setting the chandelier doesn't only provide atmospheric light, but also silhouettes.
Country: italy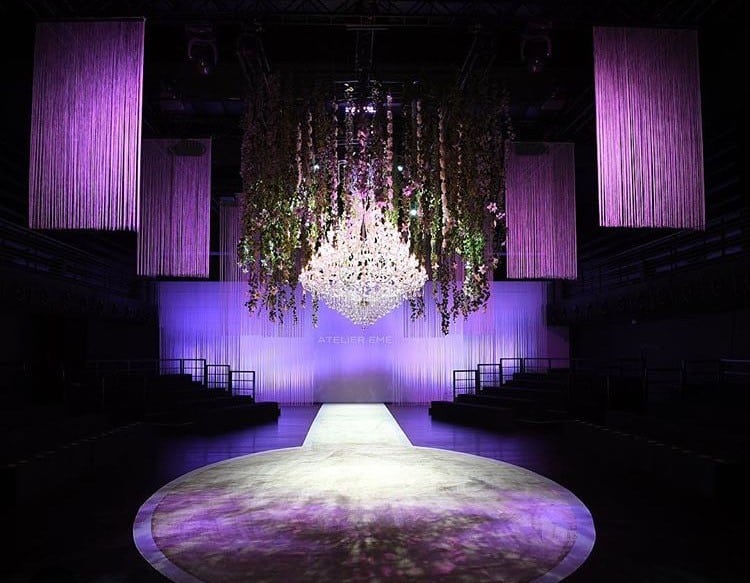 2. Private party
During the private party in a glass tent the central points are atmospheric lights, floral decorations and class. By using different models and sizes, the chandeliers provide a warm atmosphere. Here you can see that 2 big crystal chandeliers accentuate the bars and 1 central chandeliers determines the atmosphere. The many small chandeliers enforce the atmosphere.
Country: france
3. TV – Film – Commercial
Crystal chandeliers look great on the screen. Chandeliers enforce the wanted atmosphere. Overview shots and close-ups provide a total experience to a screen production. Chandeliers in different sizes and models are used by all European image productions in different formats.
country: the Netherlands



4. Company party
Whatever the theme, chandeliers will provide a warm atmosphere at a company party. A warm atmosphere leads to coziness and well-being. Hang chandeliers directly above the diner tables or centrally above the dance floor. Is modern the theme? By adding chandeliers the atmosphere will get some class.
Country: The Netherlands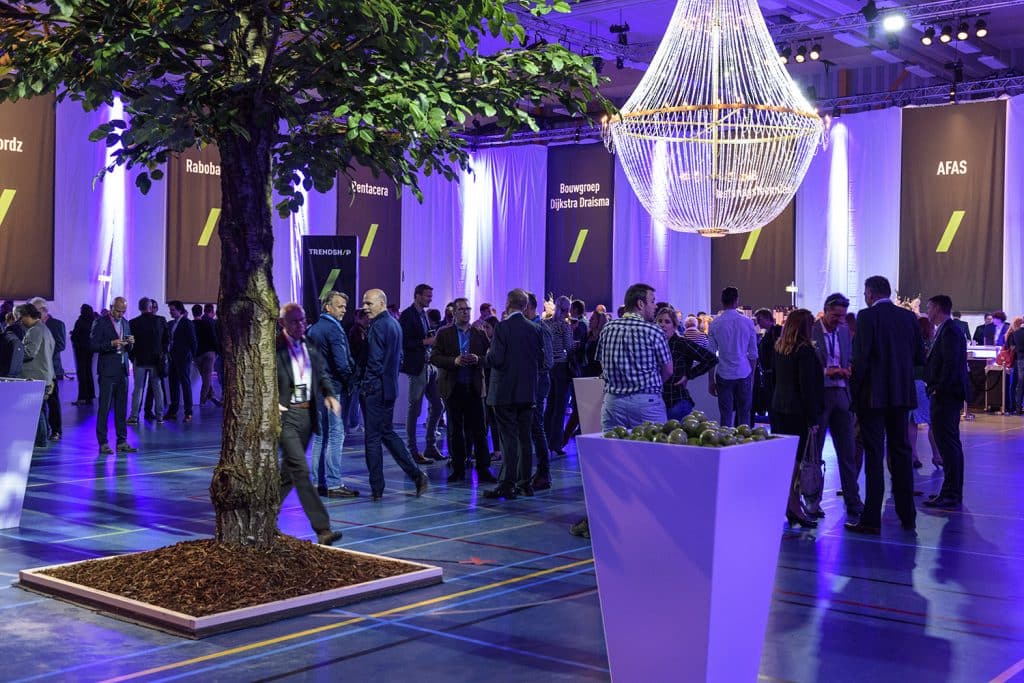 5. Wedding
Romance and love are the central points at a wedding. A chandelier belongs to that. A chandelier provides class to a wedding. Whether in a church, vineyard or at the beach.
Country: Spain